If you have any questions regarding UrbanPro and its services, please feel free to contact our customer service. We look forward to being of service to you. You can contact us via email or chat. Here is how you can do that.
To connect with us using an email, please address your mail to support@urbanpro.com
To connect with us via a message, please follow these steps.
From the mobile app
1. Launch and log into the UrbanPro for Tutors app
2. Click on the 3 lines at the top left of the screen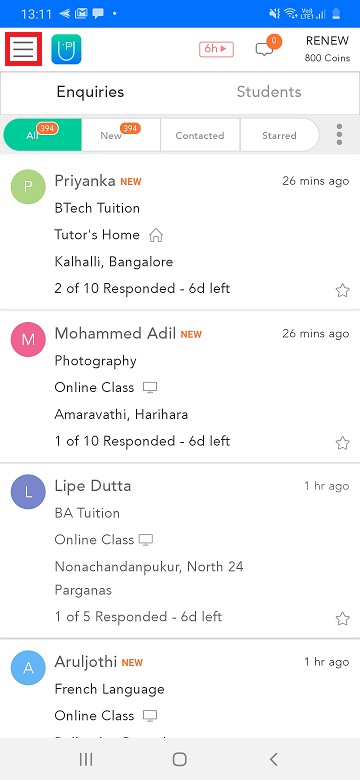 3. Click on Help Center from the menu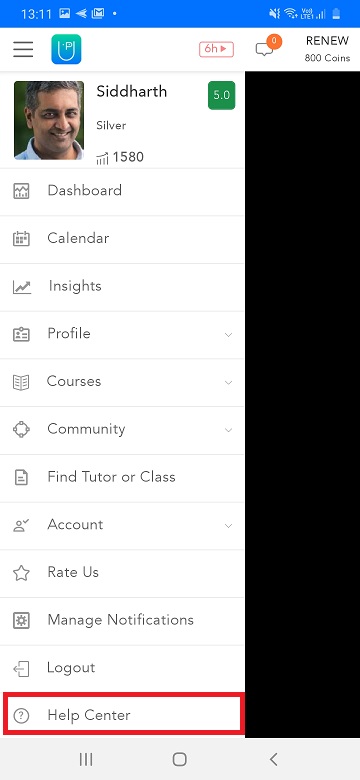 4. Click on Contact Us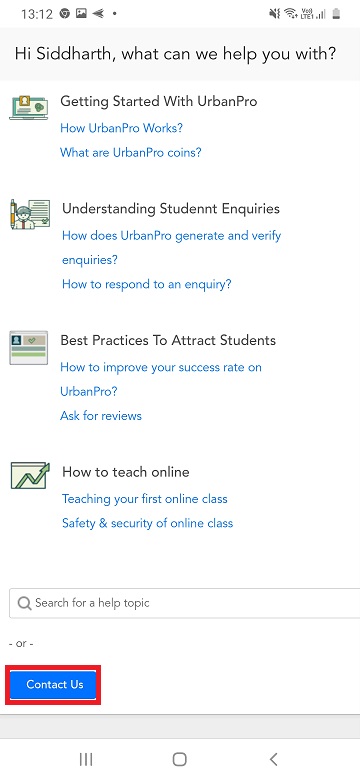 5. Click on Send Us Message, enter your name, email address and message. Then click on Submit to send us your message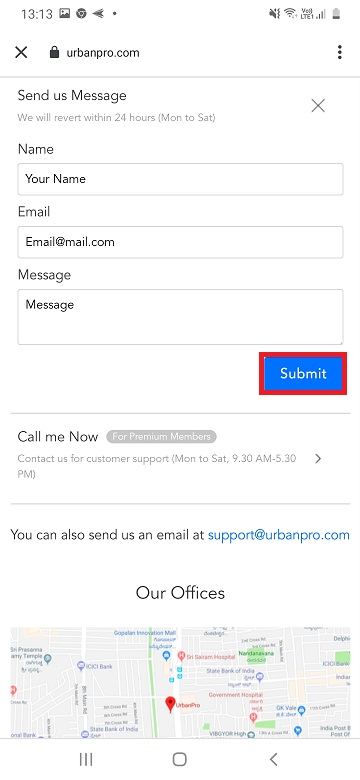 From the website
1. Log into your UrbanPro account
2. Click on Help Center from the menu on the left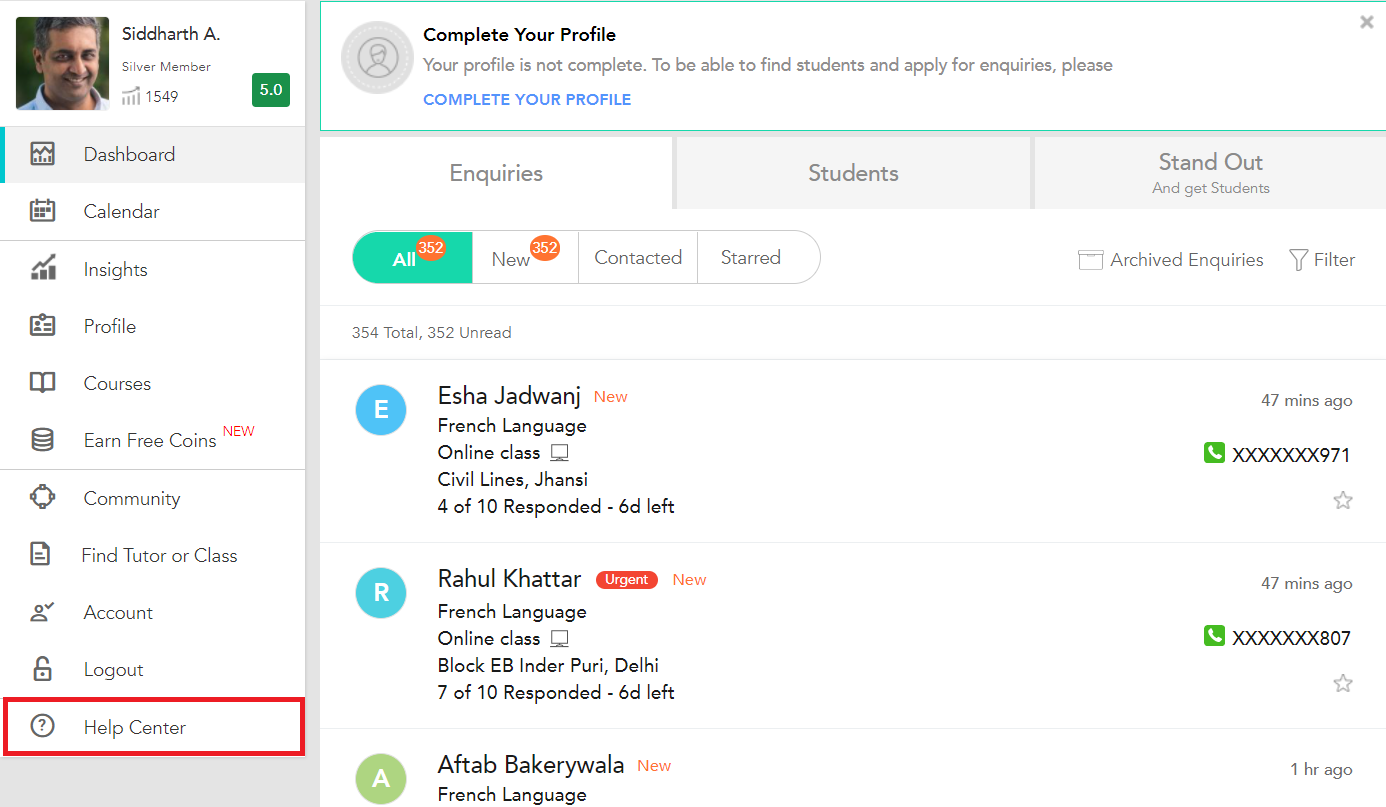 3. Click on Contact Us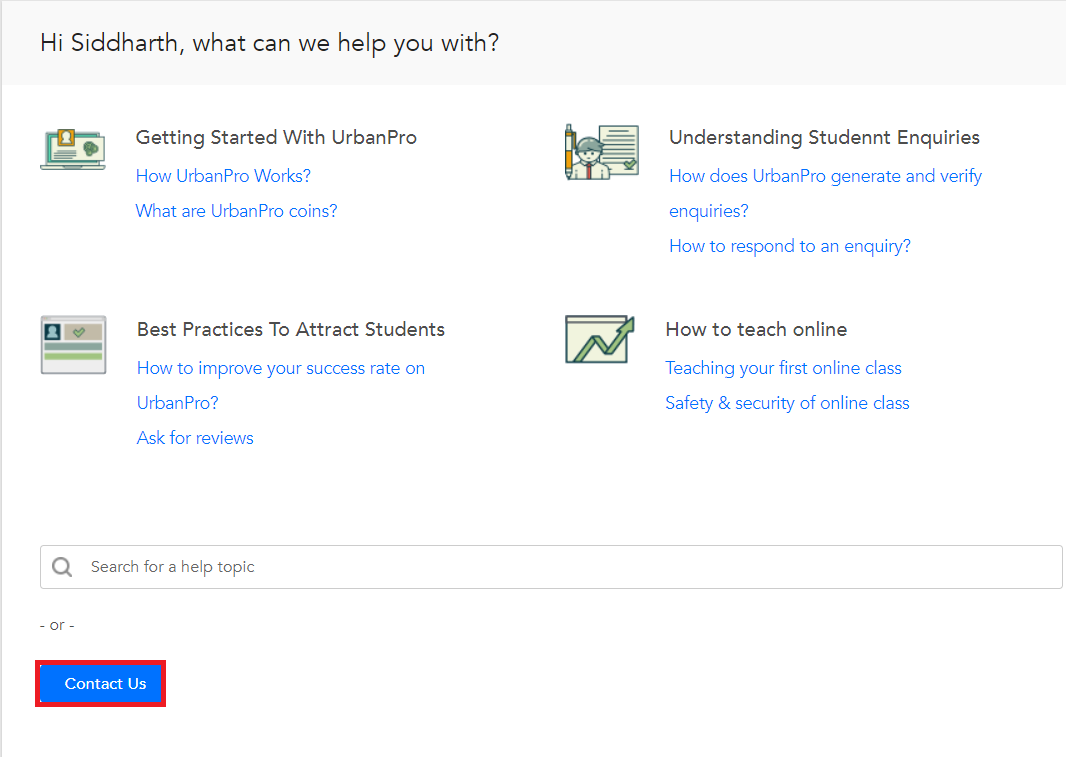 4. Click on Send Us Message, enter your name, email address and message. Then click on Submit to send us your message