We conduct regular live and on-demand webinars to train our educators on using the UrbanPro LIVE tools for online teaching. These webinars are designed to give you an introduction to the UrbanPro platform and help you start teaching online immediately.
Here is the schedule for the webinars:
Ask Us Anything
We know that you may have questions about UrbanPro. To help you get answers, we conduct live webinars that you can attend to ask us those questions. These webinars happen weekly and you can register for them on a convenient date. The schedule for them is:
How to use the UrbanPro LIVE tools to teach online
In this webinar, we will help you get familiar with the UrbanPro LIVE tools. They are a set of tools that we have designed to help you start teaching online quickly and easily. You will learn about:
1. Finding students who want to study online
2. Adding students to your account
3. Scheduling and conducting classes for your students
4. Managing the class calendar and attendance
5. Sharing class content with your students
6. Collecting payments from student
Simple tricks to grow your tutoring business
In this session, we show you some simple techniques you can employ to help you stand out to parents and students. This is an on-demand webinar and you can watch it simply by clicking on the link shown below.
The basics of online tutoring
In this webinar, we show you a brief overview of how you can start teaching online. It covers some of the basic information about how to build a rich profile, what tools are available to you and the set up you'll need, how to create a good experience for students and how to create good content for them to use. This is an on-demand webinar so you can watch it by clicking on this recording.
Introduction to the UrbanPro Partnership program
In this webinar, we will introduce you to the UrbanPro Partnership program, a new initiative from us to help deliver an excellent experience to tutors and students. The webinar will also inform you about how the program works, its guidelines and also the new features it comes with.
How to register for UrbanPro LIVE webinars
To register for an UrbanPro Live webinar, you will need to click on the link in the table above. From there you can follow these steps:
1. Choose the date on which you want to attend the webinar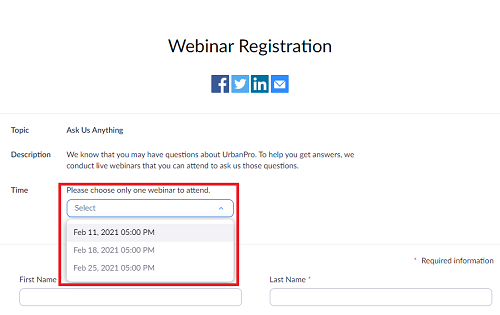 2. Enter your personal details in the space provided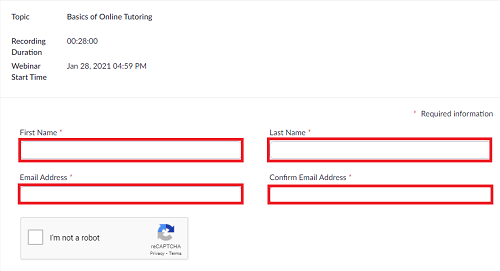 3. Click on Register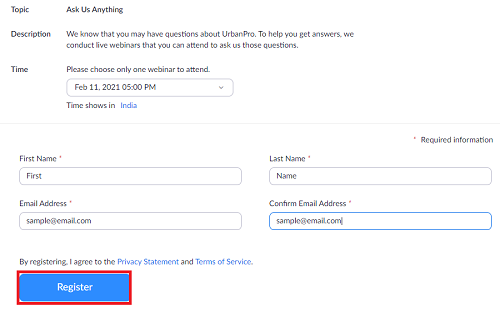 Once you have registered, you'll get the confirmation screen where you can add the webinar to your calendar.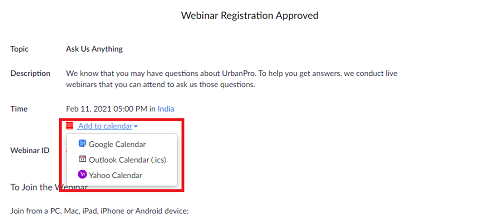 You will also get an email confirming your registration and a link to join the webinar.
On the day of the webinar, you can join the webinar by clicking on the webinar link shared in your email.