Some tutors may not be comfortable with recording their classes. In such cases you are free to not have the class recorded and shared with students.
If you are not comfortable with recording your classes, you can stop/pause the recording when you launch the class.
The option to pause or stop the recording is available at the bottom of the screen. To access it you will have to become the host of the class.
Once you have taken over as the host, you can click on the Pause/Stop Recording as shown in the image below.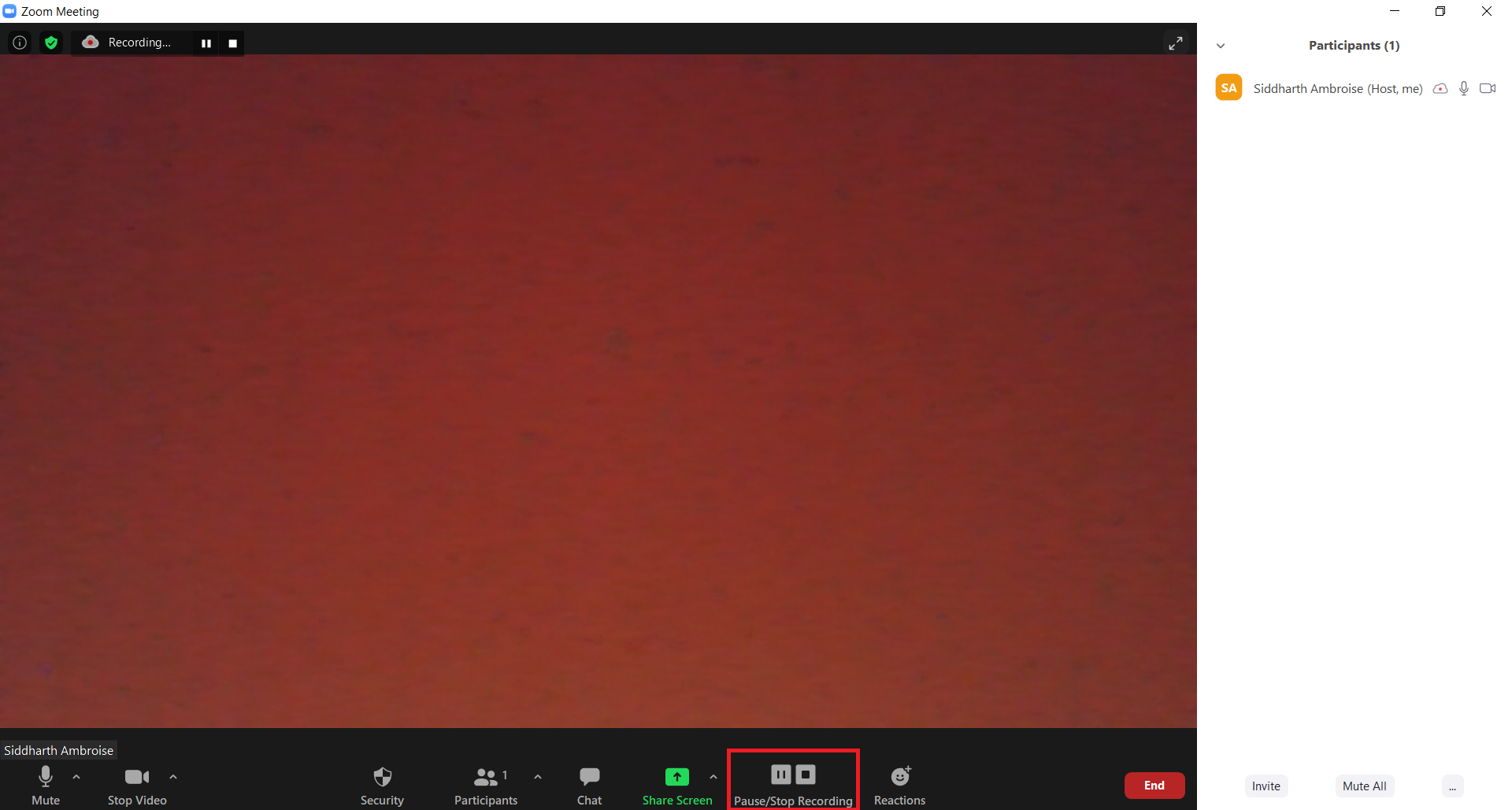 Note: If you stop the recording, then your students will NOT be able to get a recording of the class which they can use for reviewing what was taught in the class.