To be able

to contact students, you will need to have coins

in your UrbanPro account.

If you have used up all the coins in your account then

you will be able to purchase additional coins

from us.

To buy additional coins, look at the top right-hand corner of your dashboard once you log into your UrbanPro account.

You will see a text telling you to "Buy Additional Coins" where you see your coin balance. To buy more coins, click on that link.

You will then be taken to a page where you can select the number of coins you would like to buy.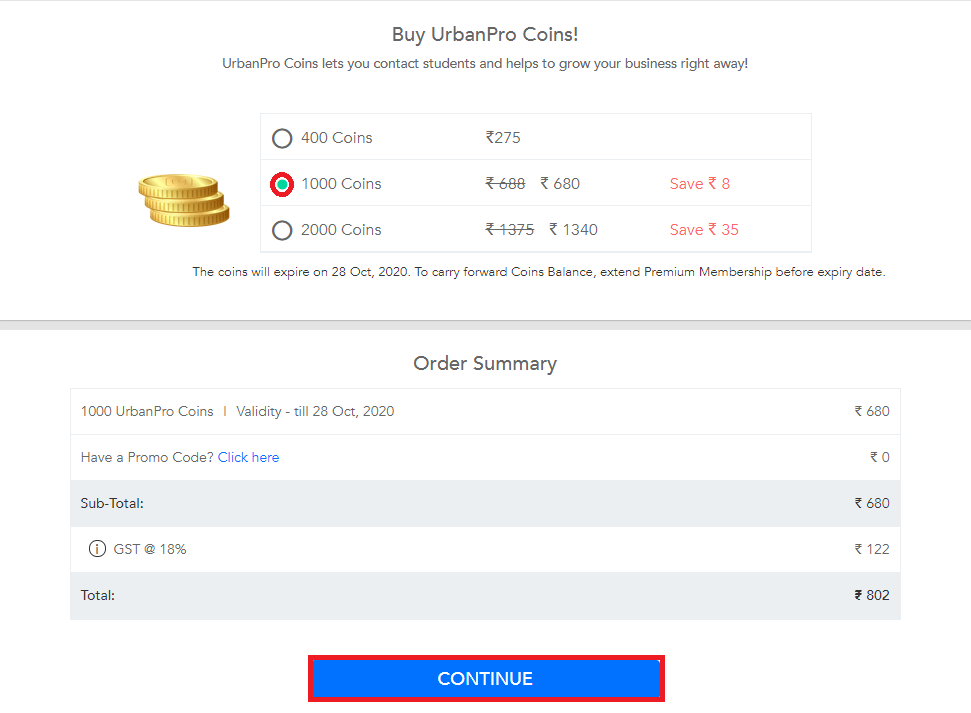 To complete the purchase of the coins, click on Continue to go to the payment gateway.