If a student attends your class for more than 25% of the duration of your LIVE online class, they are marked as present. For example, if your class was for 60 minutes and the student was present for at least 15 min, then he/she will be marked as present.
If you wish to edit their attendance for a particular class, here is the way you can do the same.
From the Mobile
1. Launch the UrbanPro for Tutor app
2. Click on Students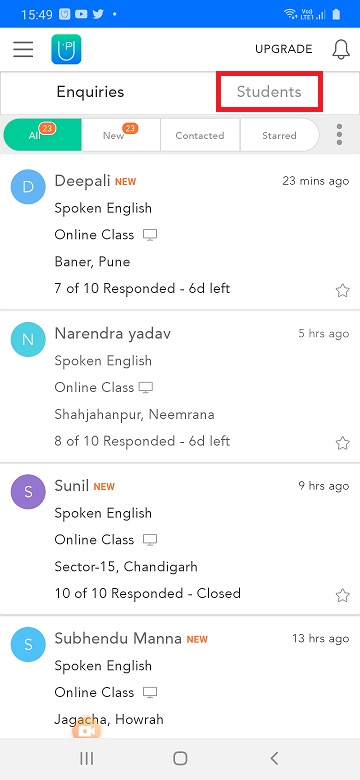 3. Select the student whose attendance you want to edit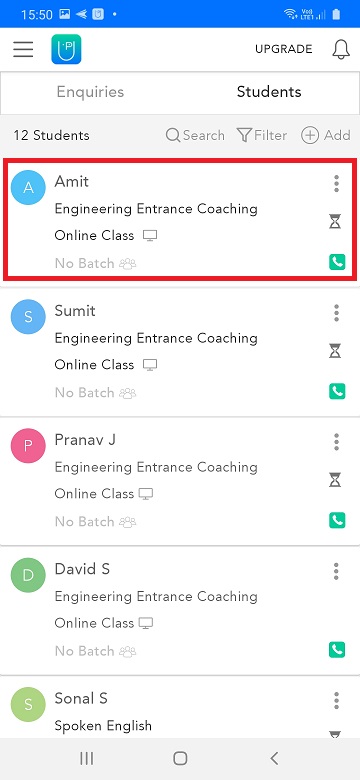 4. Click on Past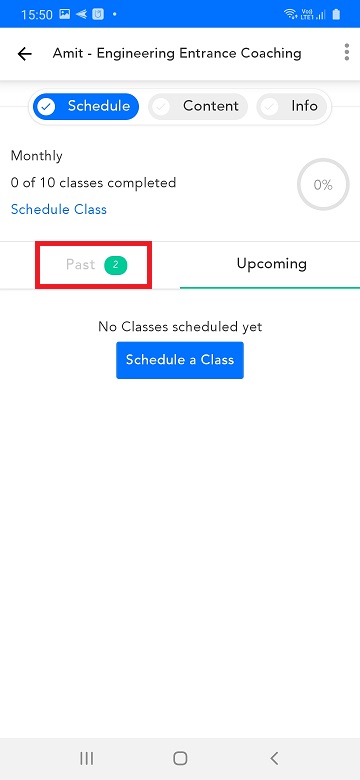 5. Click on the little pencil icon next to the class you want to edit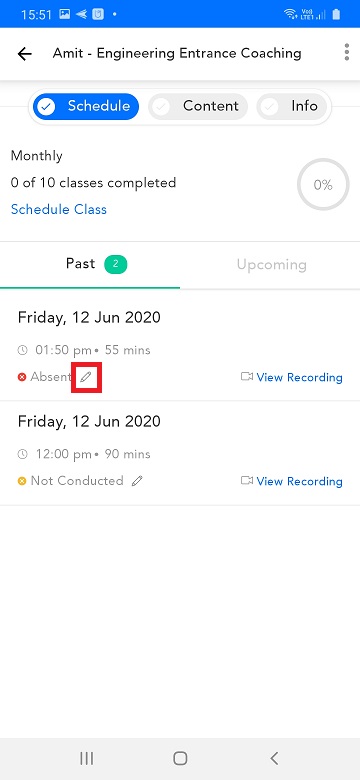 6. Click on Edit Attendance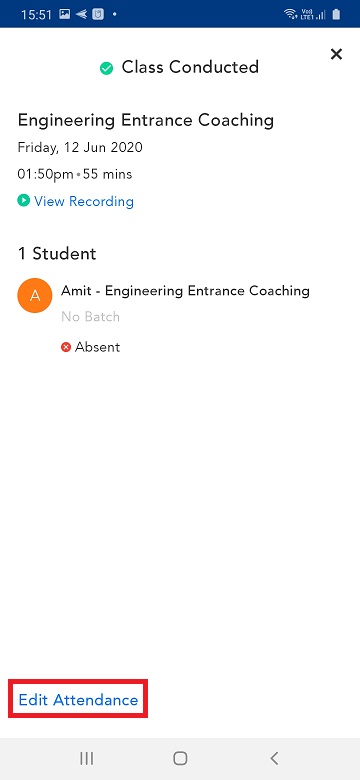 7. To mark the person as present/absent click on the slider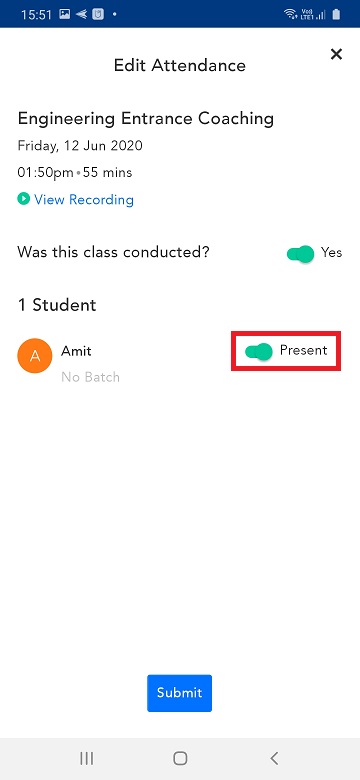 8. Click on Submit to save the change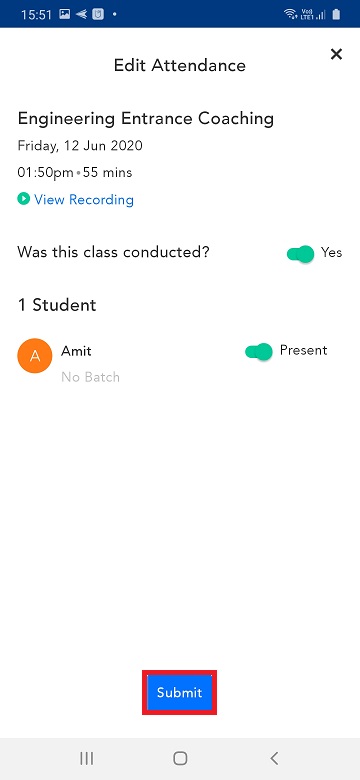 9. The student's attendance will now be shown.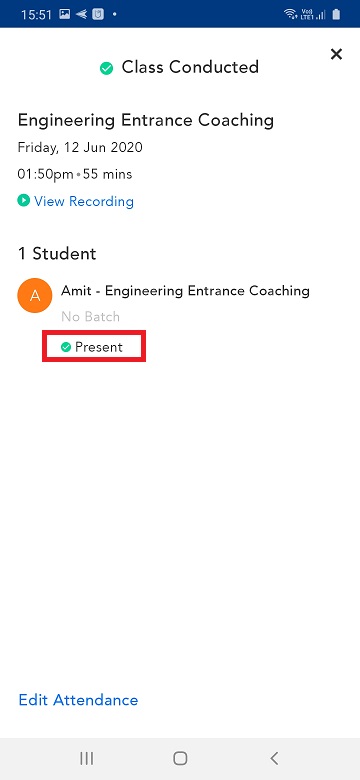 You can change the attendance at any time by following the same process.