For all payouts made to you by UrbanPro, it is important that you share your correct bank account details with us. In addition to sharing correct details, it is crucial to get your bank account details verified on our platform. Verifying your bank account details will ensure that you receive timely payouts.
Here's how to get your bank account verified:
Update your correct bank account details: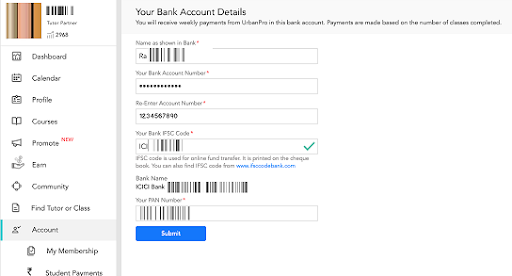 Once you fill in all the details, Click on "Submit":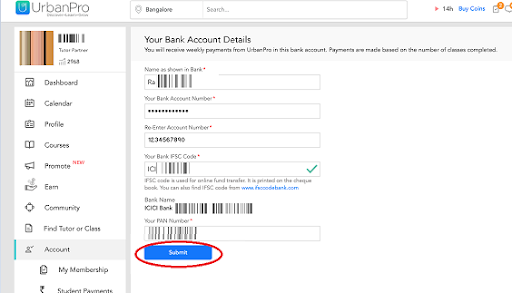 Once you submit, you will get the option to "Verify Bank Account":

You will receive an OTP via registered phone number and email. Key-in the OTP and your bank account will be verified. Once verified, you will see a "tick" mark indicating that verification has been successful.

Note: Please ensure you do not share OTP with anyone. In case, you wish to change the account details, do ensure that the updated bank account details are verified as well.