We understand that keeping your Demo availability updated at all times and attending all Demo sessions is important. This is also one of our guidelines that needs to be followed in order to avoid any violations.
To make this process seamless for Tutors, we have now introduced the option to "Turn Off" Demo availability as per your preference.
Refer to the image mentioned below: Keeping the option ON will ensure that students can book Demos with you.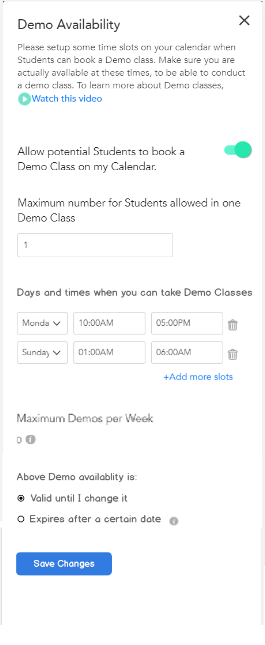 By selecting the "Expires after a certain date" option and selecting the date using the small calendar, you can now set a date to turn off Demo availability.
You can further update this once you are ready to conduct Demo sessions again.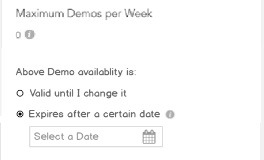 To know more about setting up Demo availability, you can check out details here.