Once you become a host for a class using the host key, you can manage participants during a live session on UrbanPro platform by muting and unmuting to avoid background noises and distractions.
Follow the steps given below to mute/unmute participants during a session
Muting all Participants:
As a host you can mute all participants that are already in the class, as well as new participants joining the class.
1. Click on participants located in the meeting controls.
2. Click on Mute All.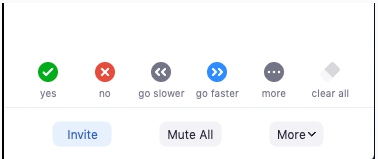 3. Click on Mute All to mute all current and new participants.
4. Check Allow participants to unmute themselves if you would like participants to be able to unmute at any time during the class. If you do not want participants to unmute themselves, uncheck this option.

Asking all participants to unmute:
As a host, you can also request everyone in the class to unmute themselves. This allows the participants to choose if they are ready to be unmuted or wish to remain muted.
1. Join a class
2. Click on participants located in the meeting controls.
3.Click More, then click Ask All to Unmute from the list.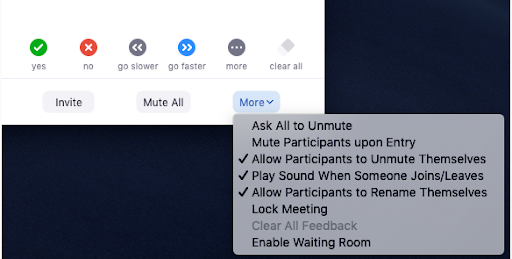 All other participants will be prompted to Unmute or Stay Muted.