Your profile is what defines you as a Tutor. It is the first thing that catches the eye of students when they land on the platform looking for the best tutors across the country.
In order to reach out to other students, you can now share your profile on multiple social media platforms and increase your visibility as a Tutor.
Follow these easy steps mentioned below to share your UrbanPro profile:
Step 1: Login to your profile>>Go to Promote(NEW)>>Your profile

Customize your profile link here. You can customize your link only once.
Step 2: Once the link is finalized, you can share it easily on the mentioned social media platforms or copy the link and share it on a platform which is not mentioned here.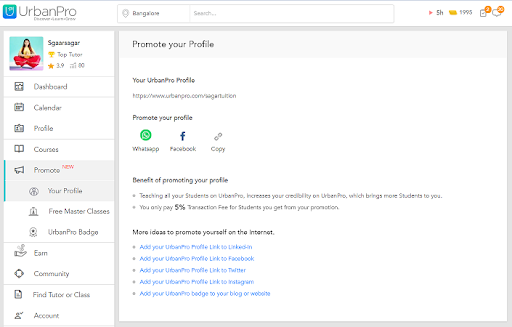 Step 3: If you find students for regular classes through this promoted link, only 5% of the transaction fees will be charged.