Step 1: Go to LinkedIn and click on Share a post.

Step 2: Paste the link or type the URL in the text field.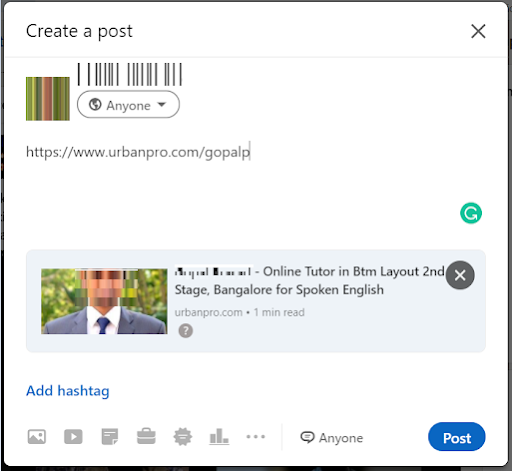 Step 3: You can also add text (upto 3000 characters) to your post.
Step 4: Select who you want to share with.
Step 5: Click on Post.