the UrbanPro Tutor Partner is a program that aims at delivering the best experience for tutors and students. It does so by connecting serious students with the best tutors from our community. If you would like to become a part of the UrbanPro Tutor Partner program, please follow these instructions.
For first time tutors on UrbanPro
If you have never used UrbanPro or don't have an account with us, you can use the following steps to sign up as an UrbanPro Tutor Partner.
1. Go to UrbanPro.com
2. Click on the three lines in the top right corner of the screen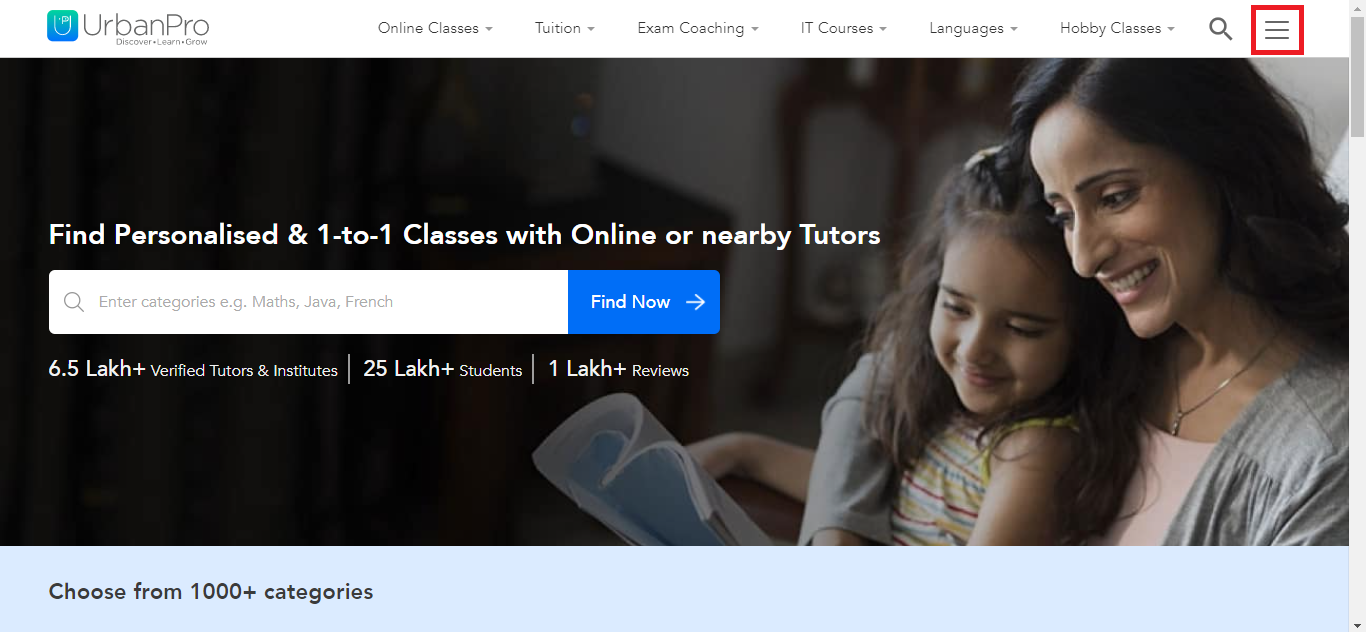 3. Click on SIGN UP AS A TUTOR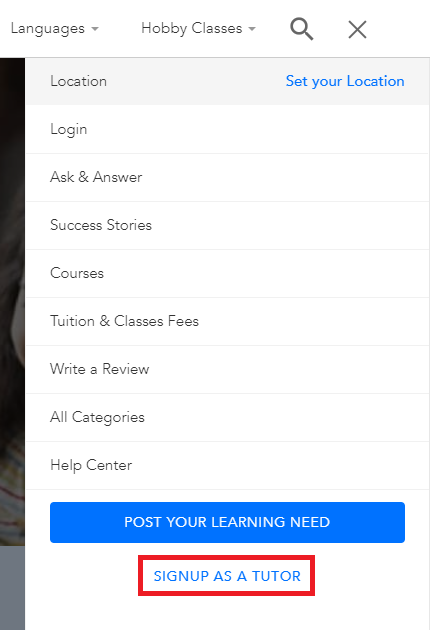 4. Enter your details and click on Create Profile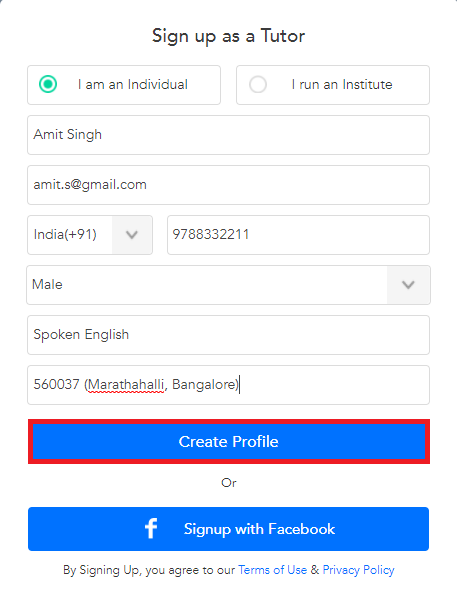 5. You will receive an OTP on the number you provided. Enter the OTP and click on Verify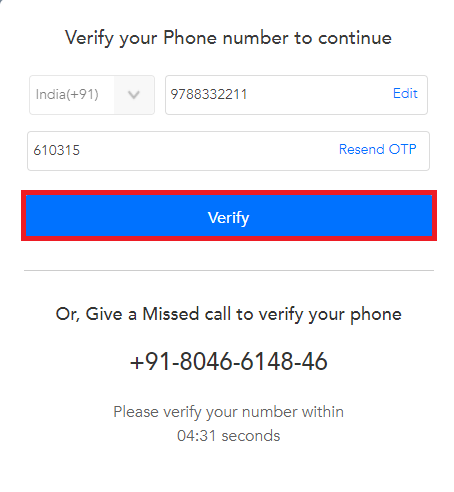 6. Enter the details about the subject you will be teaching and the languages you speak. Then click on Save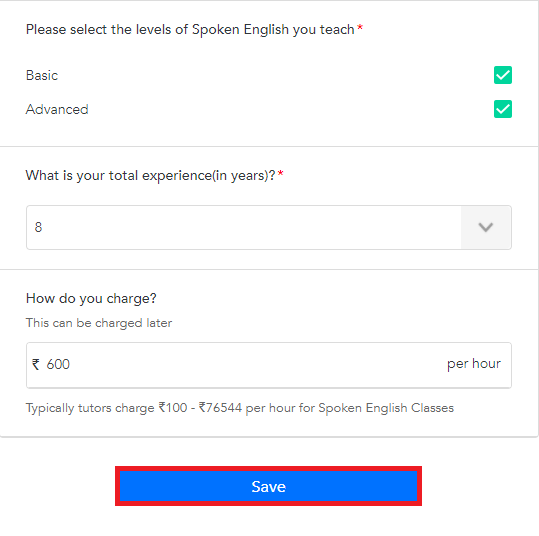 7. On the next screen, enter a good description of at least 100 words about your skill and experience, then click on Continue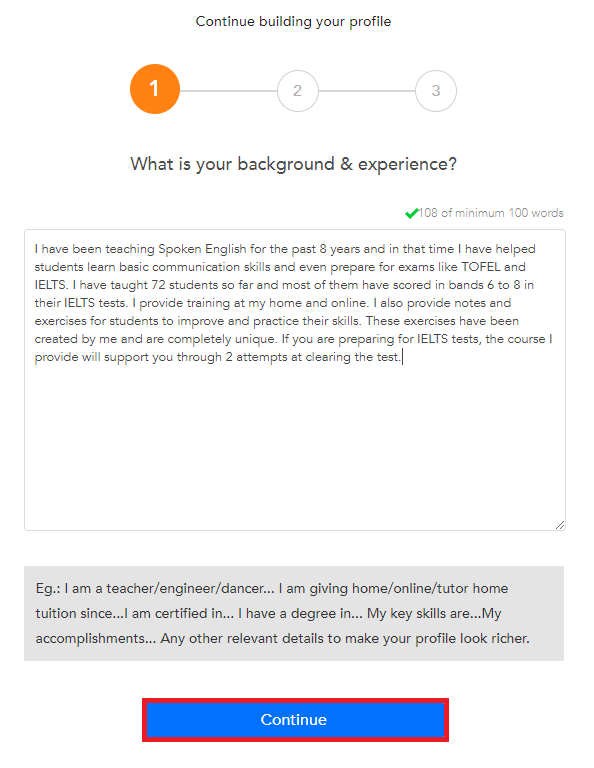 8. Upload a good profile picture of yourself and click on Save
9. Upload your identity documents to complete ID verification (this is mandatory)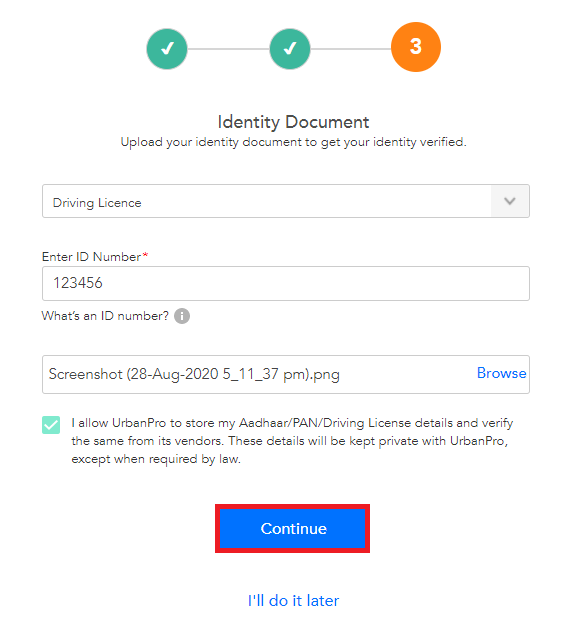 10. Verify your email address using the link sent to you via email. If you haven't received the link click on Email Verification and then on Send Verification Email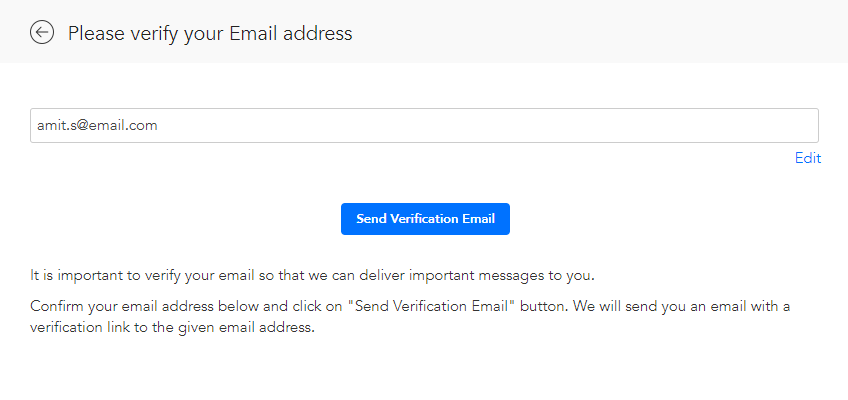 11. Review your application and complete all fields as needed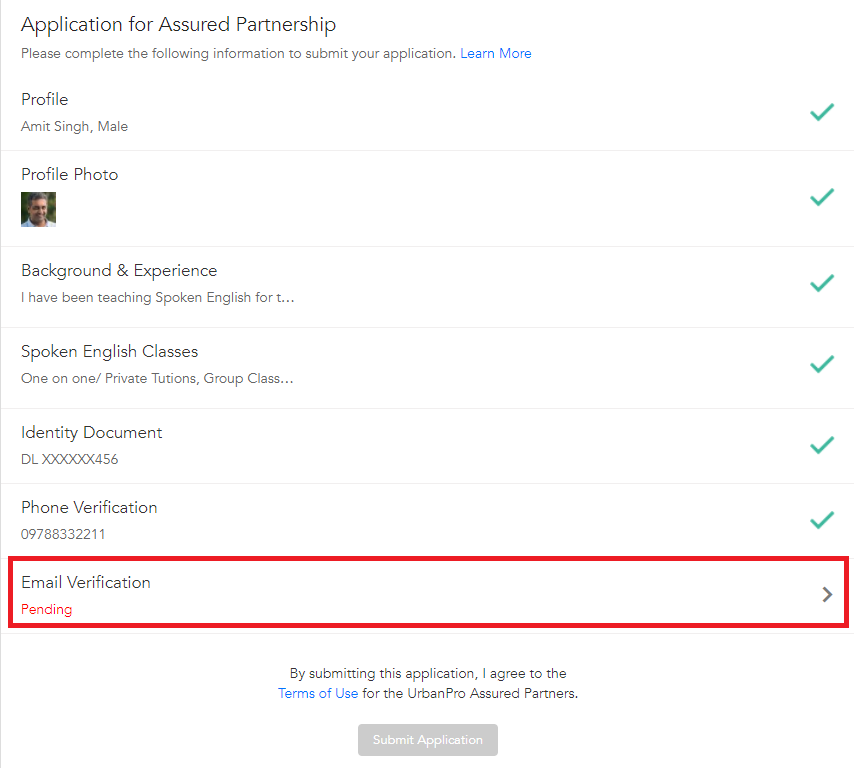 12. Once all fields have been completed, click on Submit Application
For existing tutors on UrbanPro
If you already have an account on UrbanPro and if you teach subjects which are a part of the UrbanPro Tutor Partner program, you will be prompted to apply to become a Tutor Partner.

Once you click on the prompt, you will be able to review your account information and if all parameters are met, you can switch to becoming a Tutor Partner.
To become a Top Tutor Partner, you need to signup for it. Once you do, our team will review your application and get in touch with you to help you through the rest of the process.